Specification:
0.5 ton to 10 ton
push beam trolley features:
Δ Adjustable to any beam width, simply by adjusting the number of collars.
Δ The wheels are made to fit any shape of beam
Δ High grade sealed ball bearings.
Δ With anti-drop plates.
Δ For gear trolley, the standard operating length is 3m, other length is available upon request.
GCL serie geared trolleys are designed for the traveing of hooked or combined lifting machine to move along monorail.Driven by a hand wheel that is operated by a chain,the trolley can find wide uses in many placessuch as factories,mines,docks and storehouses for equipment installation,lifting and transporting goods.
Capacity
kg
500kg
1000kg
2000kg
3000kg
5000kg
Model
HTP
HTP-005
HTP-010
HTP-020
HTP-030
HTP-050
standard lift (mtr)
(mm)
3
3
3
3
3
no.of falls of laod chain
 
1
1
1
1
2
hand chain working load
(N)
220
240
305
360
370
test road 
(kg)
750
1500
3000
4500
7500
Load chain diameter×Number of falls
(mm)
5*15
6*18
8*24
10*30
10*30
Hang chain diameter×Number of falls
(mm)
5*25
5*25
5*25
5*25
5*25
load chain add 1m weight
(kg)
13.5
22
42
56
82
G.W
(kg)
0.541
0.77
1.36
2.2
2.2
MIX LIFTÂ  F
(mm)
250
259
376
447
595
BEAM WIDTH
(mm)
50-180
74-203
85-203
100-203
114-203
MIX CURVE Radius
 
(m)
0.85
1
1.1
1.3
1.4
Dimensions(mm)
a
210
240
280
340
420
b
312
382
481
588
753
c
208
312
329
351
368
d
190
203
203
203
205
e
24
26
35
37
40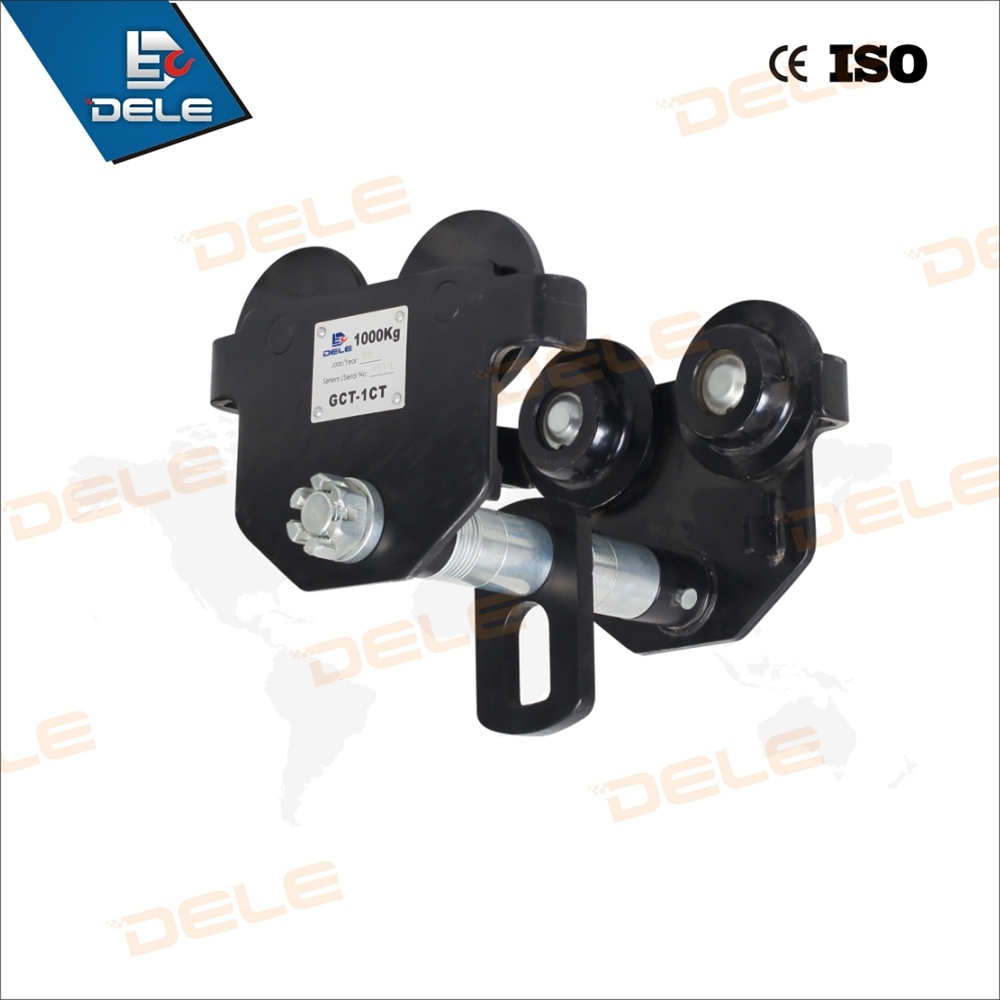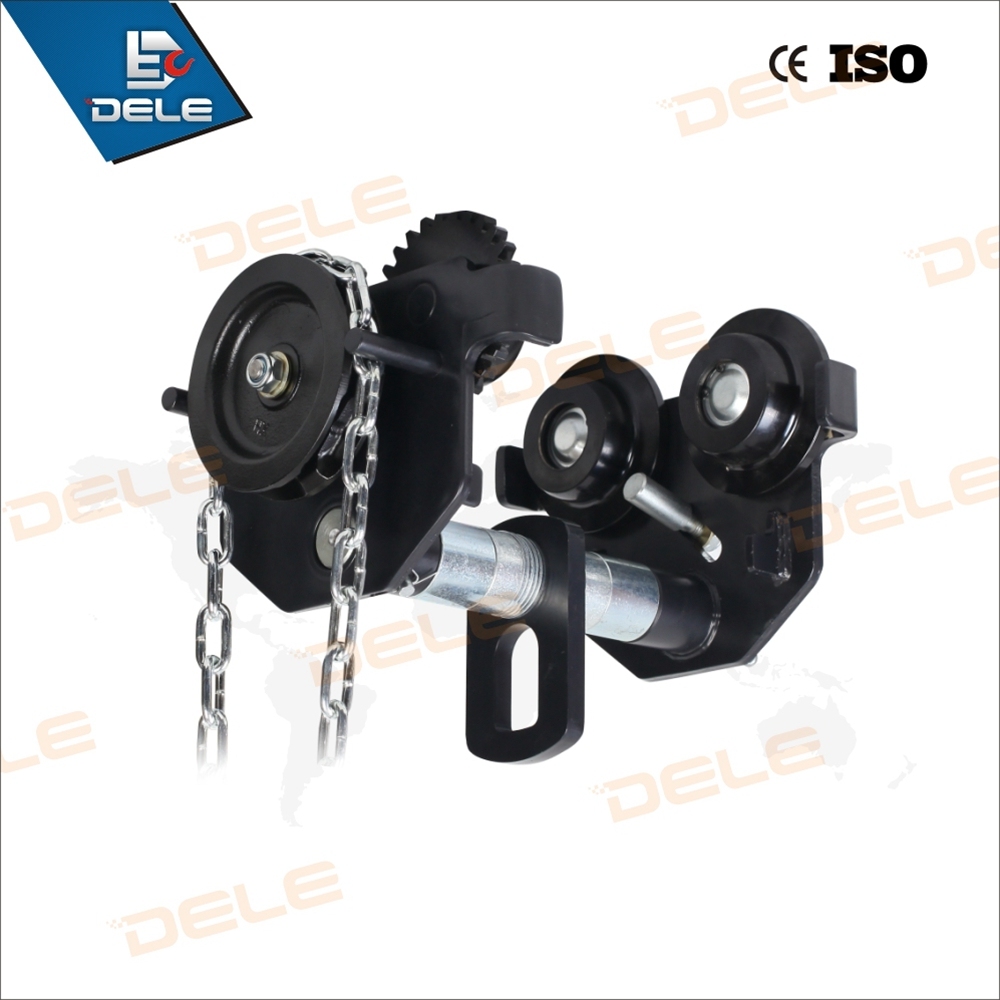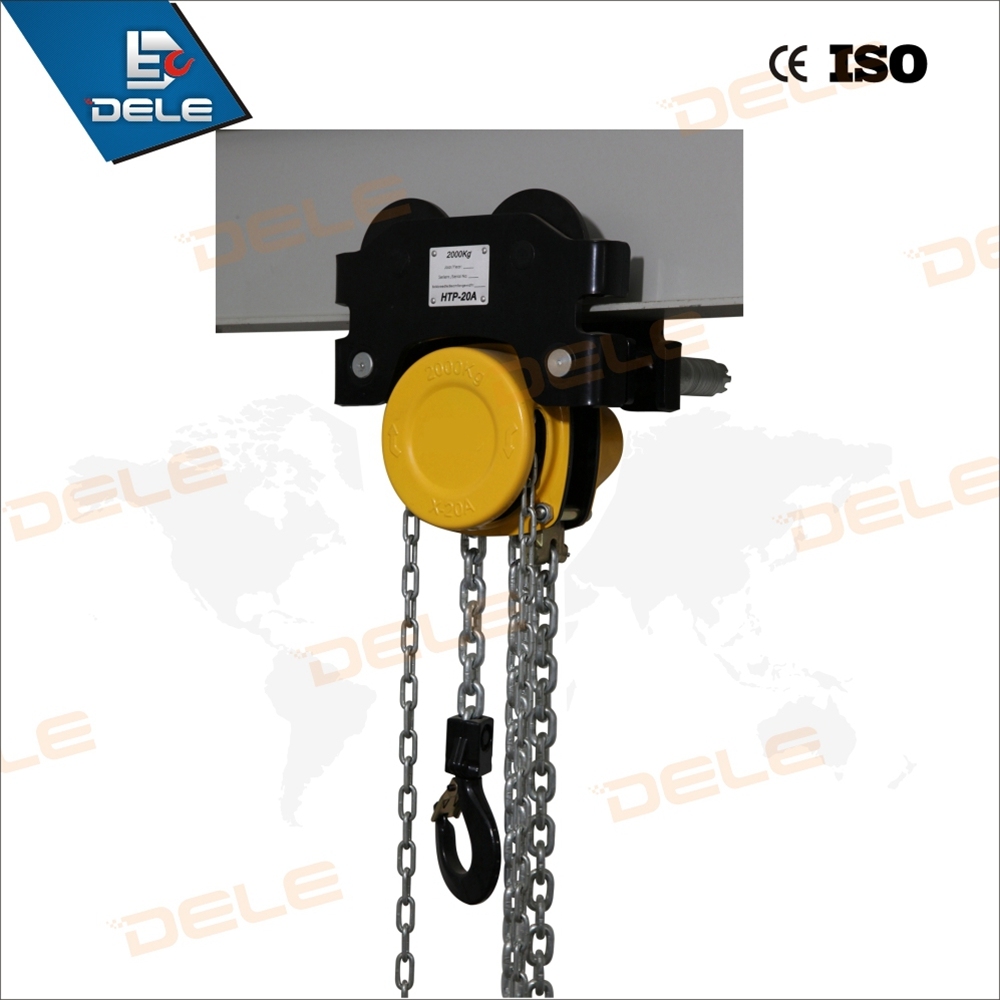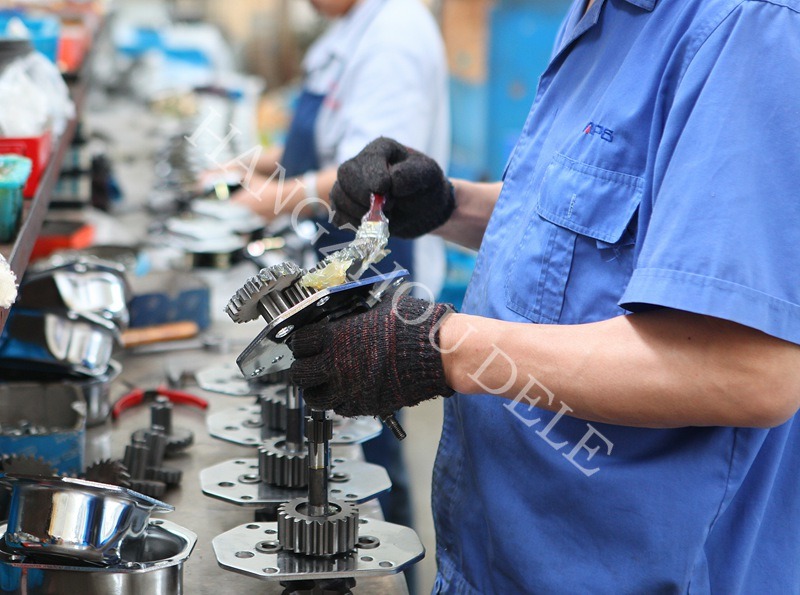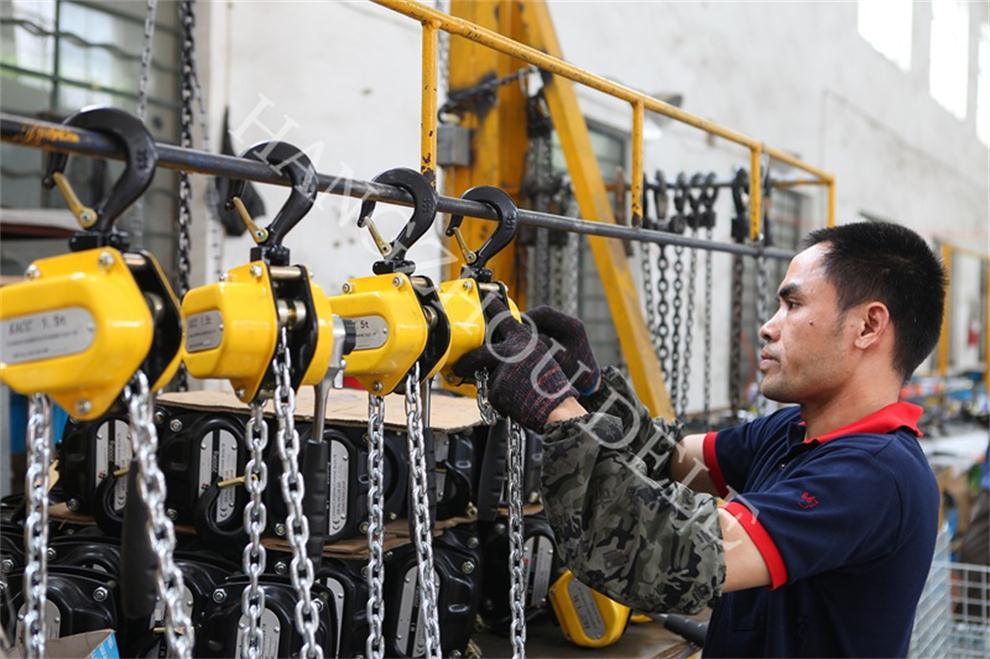 Soya Meat Equipment,Soy Protein Food Machine,Tsp Texturized Soy Protein,Protein Meat Processing Line
Jinan RuiHan Trading Company Limited , https://www.ruihangroup.com