Transport Package:
Nude Pack, by Pallet or by Bags
Specification:
As Per Your Requirement
Our cone rubber fender adopt cone rubber and full-new structure design of preposed steel structure, it is one of most excellent performance fender in that designed compress deformation rise from 52.5% to 70% if reaction force do not increase. Its emergence simplifies wharf structure and reduces the cost of quay wall construction, hence it is and ideal substitute of cell type rubber fender.

As a kind of over 10 year aged products, the cone type rubber fender is becoming a trend of quay design, and becoming a new level for quay wall fender design.

1. The energy absorption doubles comparing with the super cell rubber fender with same spec.
2. In the case with similar reaction force and energy absorption, small size cone type fender can substitute relative large supper cell type fender, i. e., 800h cone type fender can substitute 1000H super cell fender, which can reduce the cost of quay wall construction.
3. In the case of oblique berthing (less than a angle of 10° ), the performance can not be reduced, which is preferred to cone model.

4. The frontal frame (steel frame) are installed in front of fenders, which can reduce the surface pressure against vessel hull. The surface can be limited below 25t/m2, which is suitable to large vessel especially.
5. The super high density polyethylene pads are adhered to the frontal frame, which can reduce the friction factor between hull and fender to below 0.2, and can reduce the shear (horizontal force) exerted on fenders when vessel berth, which can prolong the service life of fenders.
6. The frontal frame adopts water-tight structure with high strength and better anti-rust performance.
7. The rubber cone is rarely damaged or impaired, because it never contacts the hull directly.
| | |
| --- | --- |
| Accessories | Purpose |
| Anchor bolt | Mounting the fender on a wharf or a dolphin |
| U anchor | To hang the rubber spring chain |
| Frontal frame | Protecting the hull of vessel |
| Frontal pad | Reducing the friction coefficient and protecting the ship's hull |
| Weight chain | Support of frontal frame |
| Shear chain | Restraining the shearing deflection of the fendering system |
| Tension chain | Resisting stretching of the fender at partial compression |
| Steel mount | Increase fender deflection (equal to 0.5 times the fender height) |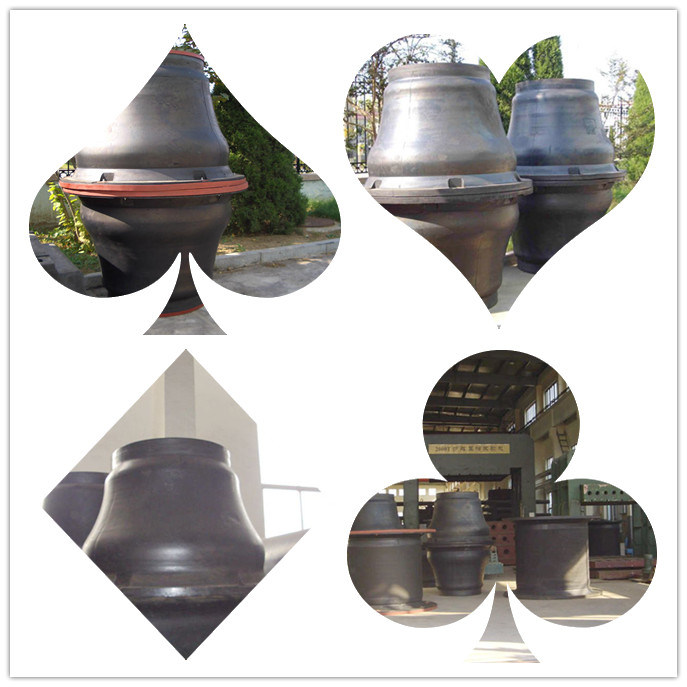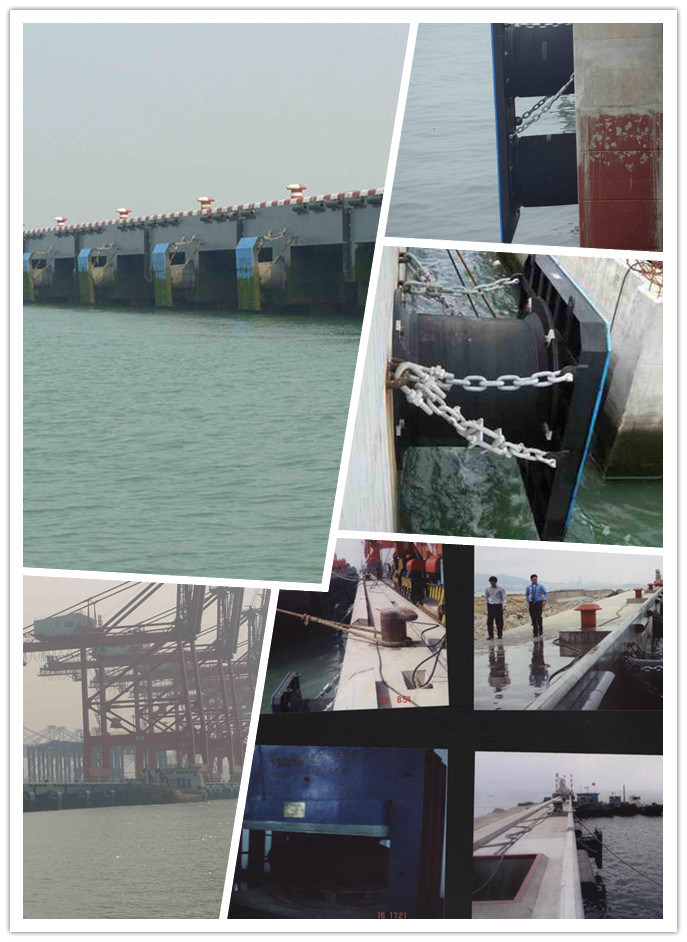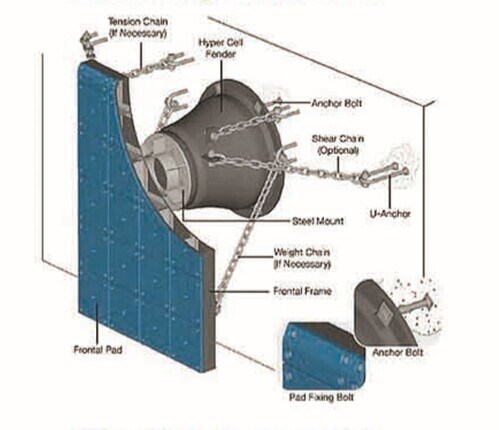 Quantum has expanded its Belt Conveyor offering to include a range of economical Modular Belt Conveyors.
Our Modular Belt Conveyor are designed in fixed section lengths and belt widths to reduce delivery lead times, installation times with spare parts inventory and reduce your Total Cost of Ownership. Quantum Modular Conveyors are manufactured in line with the outstanding quality of our custom built conveyors that our clients have come to expect.
Standard modules are in 3m sections, with a shorter, custom module to ensure the conveyor suits your plant layout. Head and tail sections are designed to cover a wide range of throughputs for each belt size. They can be used in horizontal and inclined applications – support legs can be positioned as required. All conveyors can include covers.
A typical application is for narrow belt width, fully enclosed modular sample and dust return conveyors. All of our conveyors can be designed for Modularization and our Standard belt widths include 350mm, 450mm and 750mm.
Roller Belt Conveyor,Modular Belt Conveyor,Overland Belt Conveyor,Tripper Belt Conveyor
Quantum Conveying Systems Yangzhou Co.,Ltd. , https://www.quantum-sino.com